People told Natisha Asbell it was a crazy time to open an online book subscription business out of her home. It was mid-2020, and the pandemic was devastating local communities, forcing stores and restaurants to close. The uncertain landscape had shaken residents, business owners and the world at large.

But Natisha believed that a book subscription, one that transports readers into captivating stories, was just what the world needed.

So she'd put her three daughters to bed each night and work tirelessly into the night, creating the book subscription business of her dreams. She wasn't creating just any book subscription, she was creating one that would truly immerse readers into the story and bring joy into their lives during these dark times. Thus Authentic Books was born.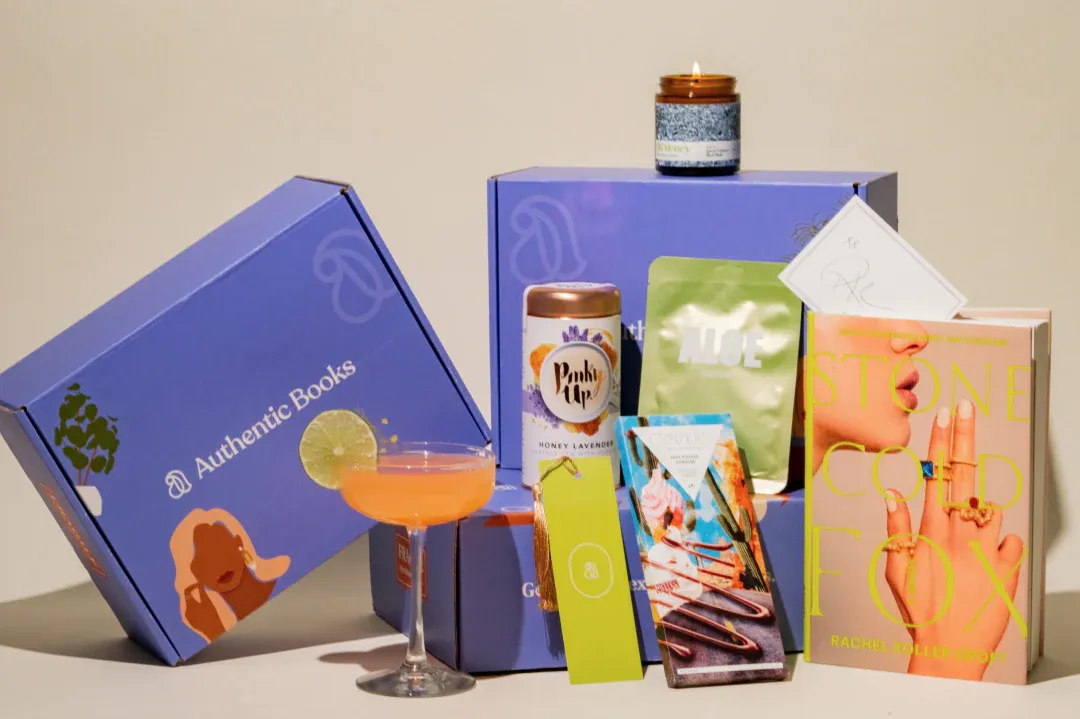 Inventing a Whole New Way to Read
The business was profitable within the first three months, Natisha said. The secret, it turns out, was in creating a book reading experience that incorporates all five senses to create a unique, one-of-a-kind way to read.

Here's how it works: Each month, you get to choose from three new, highly anticipated books that Natisha and her team have lovingly researched and curated. Then the magic happens—they pair the book you choose with goods that immerse you in the sights, smells, tastes and sounds of your book pick.

So, the tea or coffee included in your monthly box has flavors inspired by your book pick (taste). They hand make candles with custom scents (smell) that connect to the setting of the book. They create a custom instrumental playlist (sound) to listen to while you read to transport you into the story and even include self-care goods (touch) that bring the reading experience to a whole new level.

This unique reading experience, their focus on women's self-care and contributing 5% of profits to children's education projects like Adopt A Classroom, won them CrateJoy's Best New Subscription box of 2020.
Opening the Only BIPOC, Women-Owned Bookstore
Now, Natisha and her team are expanding their impact and spreading their mission even further with the only brick-and-mortar BIPOC, women-owned bookstore in their hometown of Orlando, FL.

They've launched a crowdfunding campaign with I Fund Women to build a readers' retreat that will not only include a bookstore but also a self-care focused marketplace with goods from other US-based small businesses and a workshop area for candle making classes, local book clubs, and community events.

Located in the trendy Ivanhoe Village neighborhood of Orlando and set to open in October around their 3 year anniversary, the new bookstore makes a ton of business sense.

"The new location will allow us to reduce our overhead costs and create a new stream of revenue, while still being able to focus on our core business," Natisha said.

By supporting Authentic Books, you can help make a difference by championing diverse voices and perspectives, recognizing the transformative power of literature in shaping cultural understanding and empathy, and help transform a local community.

Please, join Natisha and her team on this inspiring journey. To donate to their campaign, visit: https://www.ifundwomen.com/projects/authentic-books-bookstore