The quick answer is, no, it is NOT too late.
It is never too late to start anything as long as you are alive and in good health.
Blogging has been around since the early 1990s and as technology advances, blogging continues to evolve. Technology has made it so easy for people to create an online presence. From social media, email, live streaming, and blogging, you can launch your online presence in less than 10 minutes.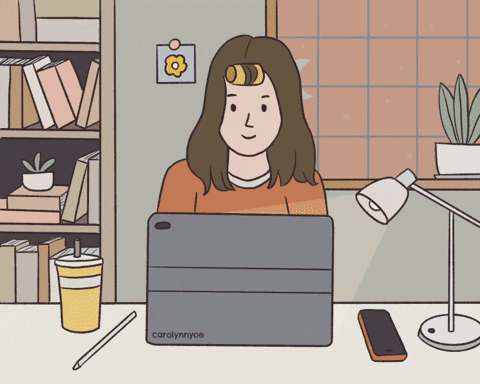 So how do you get started?
1. Pick a Niche
If you've been browsing online and consuming passive income content or side hustle forums, I'm pretty sure you've heard of people talking about finding a niche. What is a niche? According to Urban Dictionary, a niche is a position or activity that particularly suits somebody's talents and personality or that somebody can make his or her own. To simplify things, a niche in the blogging world is a topic that you'll be focused on when writing content.
How do you pick the right niche? Think about things you like doing, your hobbies, and stuff you're passionate about. Do you like gardening? Then a blog focused on gardening techniques might be a good niche for you. What's one topic you could go on and on talking about without getting tired or bored? Is there something in the past that sparked your interest, and you've gone down the rabbit hole of researching it for years? Perhaps now would be a good time to put it in writing. Start a blog and share your research findings. You never know whose attention you might capture. There might be millions of people researching the same topic, and with your findings online, you can start building a small community of people with shared interests.
2. Buy a Domain Name
First things first, buy a domain name from one of the domain platforms such as GoDaddy or NameCheap. What is a domain name? According to Cloudflare, a domain name is a string of text that maps to a numeric IP address, used to access a website from client software. Think of a domain name as your street address. Where will people go to visit your "online home" ? or view your work online? If your name is John Doe and you're thinking of starting a personal blog to document your life's interesting encounters, perhaps a simple johndoe.com domain will work perfectly fine for you. If you ended up choosing the gardening niche, an ilovegardening.com domain is a good pathway for people to find your gardening blog.
3. Find a Blogging Platform
Once you're done with getting a domain name, the next thing on your list is to find a blogging platform that will fit your budget and your level of tech expertise. If you are just getting started and don't want to spend money on a blogging platform, google's blogger platform is a good starting point. It is free, yes, FREE. And easy to use. But, the platform has an outdated UI which might not be appealing to some people. Now if you're looking for a more modern look to fit the aesthetics of this modern world, WordPress, Wix, Squarespace, or Ghost are good blogging platforms. With monthly fees ranging from $9 up to $30 depending on the package you choose. You'll be up and running in no time.
4. Start Writing
For some, this might be the hardest step. More often than not, people usually wonder if they are good writers. I like to believe that everyone is a good writer in their own special ways. If you want to make writing easy for you, write like you talk. Write in spoken language instead of written language. To put it in simple terms, write as if you're having a conversation with a friend. Where do you find the motivation to write every day? The trick is to just start writing. You don't have to write every day, you can pick a suitable writing schedule that works for you and stick to it. In no time, you'll find writing enjoyable.
5. Monetize Your Blog
Let's talk money! Now that your blog is up and running with a decent amount of content and traffic, how do you go about building an income from it? There are so many ways you can choose to monetize your blog. Most bloggers usually start with ad revenue. The most popular ad platforms that bloggers sign up for to earn money from ads are Google Adsense, Mediavine, AdThrive, and Ezoic.
Another simple way to monetize a blog is through Affiliate Marketing. What is Affiliate Marketing? This is a type of marketing in which a person earns a commission for marketing another person's or company's products. Amazon affiliate program, Shareasale, and Commission Junction are good affiliate platforms for new bloggers.
With so much information online, it can be so hard to learn how to break into blogging and be successful. I for once feel like there's so much more to write about, but I just can't fit it all in this article. If you've been holding off from starting a blog because you're confused or overwhelmed about all the steps you need to take to successfully launch your blog, just start with the three basics. That is, domain, website, and content.
Lastly, here's a Reddit community for bloggers that is aimed at helping newbie bloggers with their blogging journey. r/blogging is a good subreddit to help you get started in your blogging journey.